Introducing the Smart way to replace your Conservatory Roof
Are you looking to upgrade your Conservatory roof? Want a conservatory you can use all year round and not just for a few months a year. Our fantastic range of SmartGlass is the perfect choice!
Download our brochure to find out why!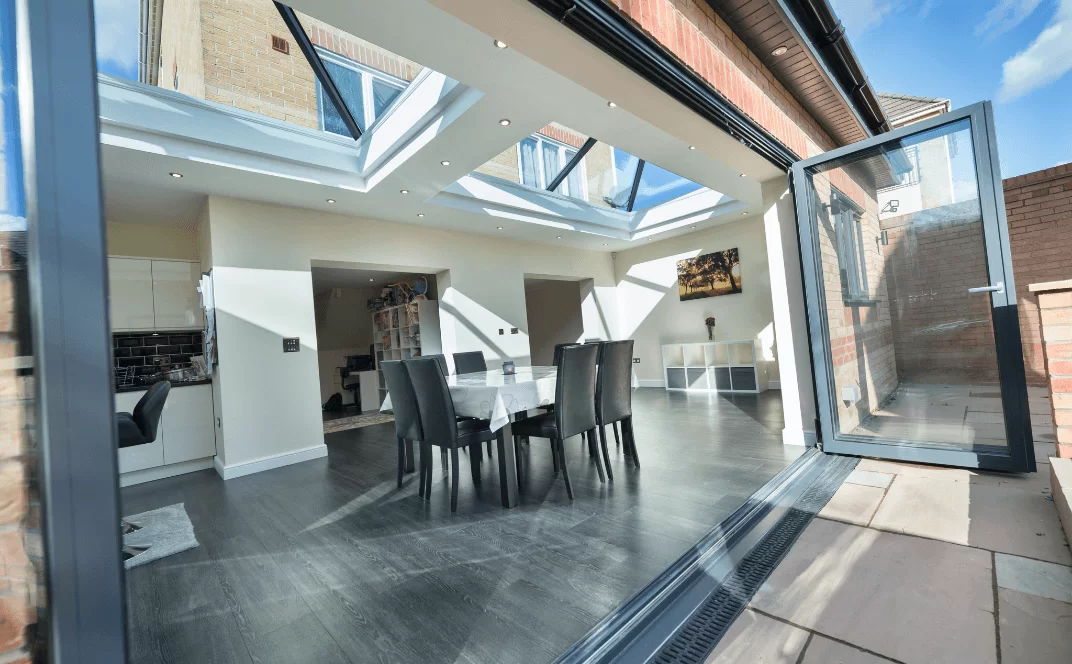 The SMARTGLASS range is unsurpassed in terms of quality, innovation and performance. As its name suggests, SMARTGLASS is indeed intelligent. It's far quieter than the polycarbonate used historically and does much more to regulate the temperature in the conservatory, so it can be used all year round. It reflects the unwanted heat and glare from the sun in the summer yet helps retain warmth during the winter months.
While much of the focus remains on the performance of the conservatory roof and, fundamentally, the glass within it, more and more consumers are looking carefully at the performance of the windows and doors under their roofs. Although the modern energy rated sealed units now available for standard domestic applications are good, they are not designed for a room that is made almost exclusively of glass.
As a result, we have spent considerable time researching a range of revolutionary glass for side frames (doors and windows), and the solution is SMARTGLASS®-W. Like the roofs, one of the key attributes of this dedicated range is its solar control properties –
SMARTGLASS®-W is unobtrusive, just looking and feeling like normal glass, yet is able to reflect twice the amount of solar energy as typical double glazing.
Moving up the range, SMARTGLASS®-W Plus+ offers enhanced sound reduction, increased security and blocks out 98% of the sun's harmful UV rays, whilst premium SMARTGLASS®-W Ultimate offers all this and
true self cleaning technology, helping to keep your view of the world outside beautifully clear.